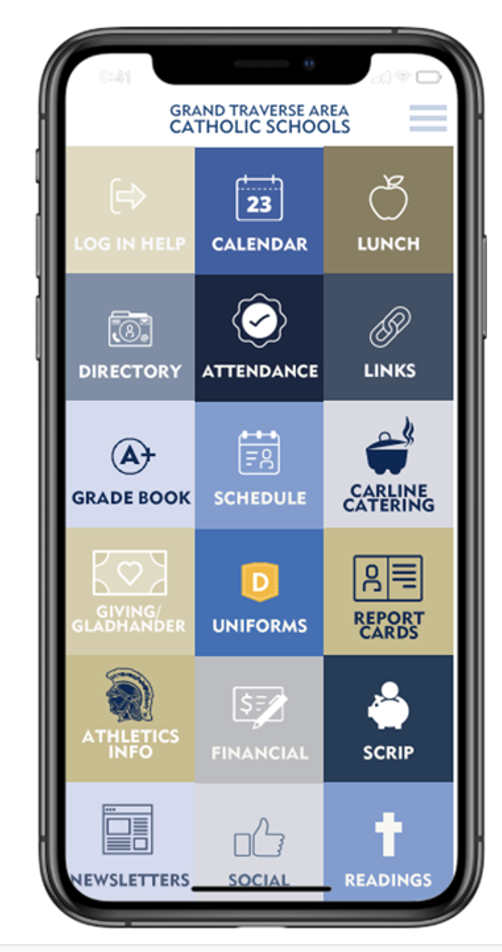 GTACS APP
To better serve our school families, GTACS has partnered with FACTS Management/RenWeb to create a GTACS App. This app replaces the former RenWeb Home app and offers several new features.
• Newsletter links • Carline catering order form • Uniform store website • Payment options
---
The GTACS app is available in app stores for Apple and Google devices. Use the link below to be directed to the download options for your device.
The app is intended primarily for current students and their families. You will need log-in credentials to access some features (grade book, attendance, etc.)
---
You may need to update your log-in credentials. Here's how to change your password.
Using a desktop computer, log into Family Portal at https://logins2.renweb.com/logins/ParentsWeb-Login.aspx
Enter GTV-MI, your username (primary email address you use for school communications), and the current password
Select your User Type (Parent / Student / Staff) and click Login
Once logged in, click initials in upper right corner and click password
Update the password.
We hope you enjoy this convenient way to access school information.