You're considering Catholic education, or enrolling a new student to our schools. That's wonderful news! Here's how to proceed:
First, please let us know you're interested by filling out the request information form.
Next, we hope you will visit, and there are many ways to do so.
When you're ready to enroll, create an account (current families, log in with your existing account information and you will receive an email verifying your account).
From the link that is emailed to you, create a new student account.
After you've submitted your application, you will receive an invitation to enroll via email.
Lori Phillips (Preschool-Grade 5) – 231 995-8425
Leana Schlueter (Grade 6-12) – 231 995-8477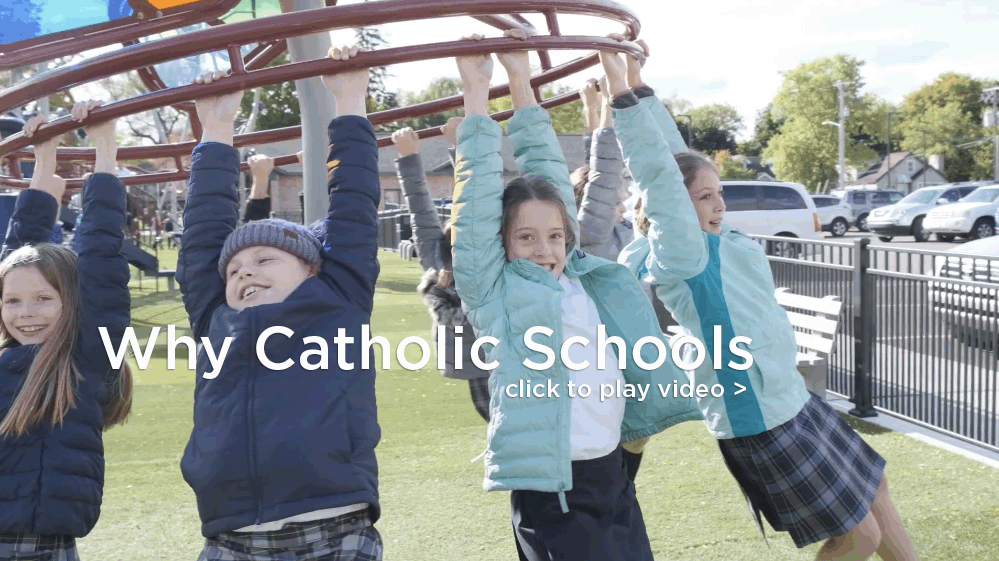 ---
 Preschool Enrollment
Returning families, February 1
Parish families, February 15
All families, March 1
Your child's preschool enrollment will be confirmed  via email from Nikki Kleinrichert (section only, not a specific classroom). Please note that we do not accept teacher requests in our preschool.
Preschool grant applications due April 15 – form will be available in the online enrollment documents
Current preschool families will receive an automatic invitation to re-enroll via email from Lori Phillips, Admissions Director.  Please complete the entire packet and click submit to process re-enrollment. If you do not intend to re-enroll, please let us know ASAP and click on the "Do not intend to re-enroll" link in the enrollment documents.
Our admissions office received many inquiries for preschool and all indicators show we will be at our capacity in some sections. Please complete your enrollment packet as soon as you are eligible to do so.
---
Kindergarten Enrollment
In-System families only: "Invitation to enroll" emails will be sent the week of March 1
Parish families: Invitation to enroll emails will be sent the week of March 15 (must create an account first; see directions above)
Open to public March 29
---
Preschool/Kindergarten Students New to Our School
New to our school system? Click on the Admissions tab>Enrollment Info>Create an Account>Online Application. If you have a child at home or attending preschool elsewhere, please complete this step as soon as possible so that you will automatically receive the enrollment invitation. Although this does not guarantee a spot, it does make sure that we know you intend to enroll your child.
Please be prompt in enrolling to secure your placement. If you are unsure about your child's placement for next year, please plan to discuss that with your child's teacher at preschool conferences.
---
TRANSITION EVENTS
To help make the transition to a new building a smooth one for both parents and students, we have developed grade-level transition events. If you are not already enrolled, please sign up by calling our Admissions Officers:
Lori Phillips (Preschool-Grade 5) – 231 995-8425
Leana Schlueter (Grade 6-12) – 231 995-8477