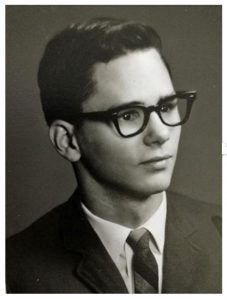 Ralph H. von der Hoff Memorial Scholarship Fund
This fund was established to honor the memory of Ralph H. von der Hoff, Saint Francis High School Class of 1966, who was the only Saint Francis graduate to lose his life in Vietnam.  The fund seeks to promote, recognize, and reward the virtue of selfless public service.
One $500 need-based tuition scholarship is awarded each spring to a qualified 10th or 11th grade student who demonstrates a commitment to public service.
The fund was established in 2018 with an initial contribution from the Saint Francis High School Class of 1966